Since the launch of PlayStation 5 (PS5), the gaming industry has changed greatly. The PS5 features state-of-the-art hardware and advanced graphics, making it the favorite for gamers. But just like other gaming devices and computer appliances, it can experience data loss. This can be very devastating, especially if you've invested a lot of time and effort in attaining tremendous feats.
The good news however is that just as there are easy and fast ways to restore deleted files from the recycle bin, you can recover PS5 deleted saved data.
Below, we will show you how to recover lost saved game data on PS5 via 3 methods:
Cloud Storage
PS5 Hard Drive
PS5 Backup
How to Restore PS5 Deleted Saved Data on Cloud Storage
PlayStation Plus cloud storage is a very effective option to guarantee the safety of your gaming data. It automatically synchronizes your game data with the cloud, preventing any loss of the progress you've made. Even when you close your game or put it on rest mode, you are assured that every data will be intact.
PS5 checking for saved data on cloud storage is straightforward. There are basically 3 steps to get back the lost data.
Step 1. Go to the "Settings menu" and click on "Saved Data and Game/App Settings." After that, click on "Saved Data (PS5)." Then, select "Cloud Storage."

Step 2. The games you have on your PS5 will be displayed. All you have to do here is press the game you wish to recover and click on "Download to Console Storage."

Step 3. Wait for the download to finish. The duration for this depends on how much data you have. It might ask if you wish to overwrite your saved data on console storage.
Select "Yes." This will ensure you get up-to-date data. When the download is completed, you will see the updated saved game in your game menu.

Using cloud storage to recover PS5 saved data not showing offers many benefits, such as automatic backups, convenience, data synchronization, security, and space management. This helps to enhance your gaming experience.
How to Recover Lost Saved Game Data on PS5 Hard Drive
The second method on how to recover lost saved game data on PS5 is using reliable data recovery software. For this process, we recommend ONERECOVERY. It's a professional recovery software that is trusted by many experts worldwide because of its high success rate, ease of use, and compatibility with a wide range of external devices.
Perhaps you are wondering why this tool, here are a few facts:
Additionally, this software is used for comprehensively retrieving video, music, documents, and other file formats.
But then, when using this software, what are the steps to follow? To get started, connect your external hard drive (i.e., your PS5 hard drive) to your PC. Then follow these steps:
Step 1. Launch ONERECOVERY and choose your PS5 hard drive as the external disk drive. Then, initiate the scanning process.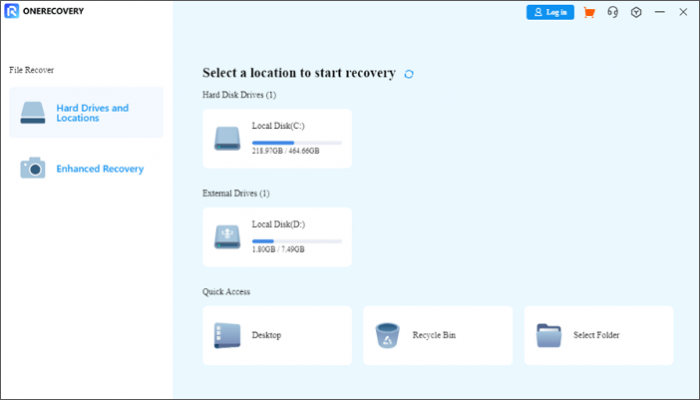 Step 2. The software will go through the hard drive, scanning all its data, including corrupted, deleted, and existing ones. To make the recovery process faster, you can use the "search bar" in the top right corner. Type in the filename you wish to recover, then double-click.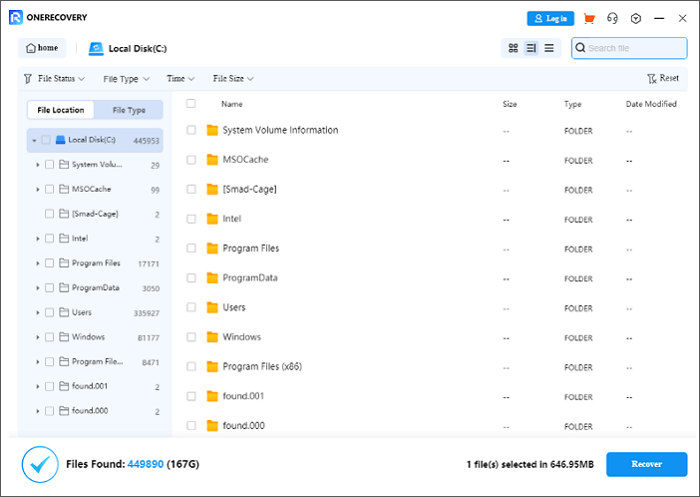 Step 3. Preview the data and click "Recover." You will be prompted to save in any folder of your choice.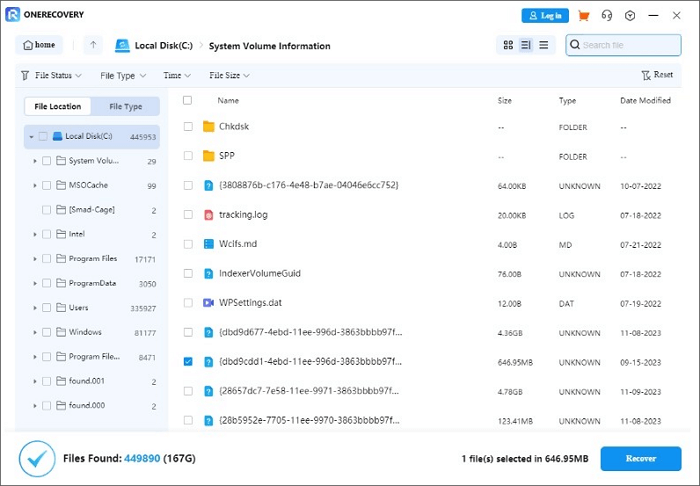 👉 You May Also Be Interested in: How To Recover Data From a Dead External Hard Drive? 💡
How to Recover Lost Saved Game from PS5 Backup
Another reliable method on how to get PS5 clips on PC is using a backup like a USB storage device. This can come in handy if you have limited storage in the cloud or don't want to spend money on purchasing higher cloud storage.
For this process, you will have to explore your PS5 settings to recover the lost data. So ensure your game is downloaded and installed. Once this is done, follow these simple steps:
Step 1. Go to Settings and select "Saved Data and Game/App Settings."

Step 2. Click on PS4 or PS5, depending on the saved game you are trying to restore. This process can also be used for PS4.

Step 3. Choose the game and select "Download to Console Storage." After this, you will have to wait for a minute or two for the download to be completed. The restored game data will be merged with your downloaded game. You will find it in your game menu.

Using USB backup to recover PS5 saved data not showing is quick and convenient. It does not rely on internet connectivity and serves as a reliable offline solution.
Conclusion
These are the 3 major ways to recover PS5 deleted saved data. With these steps, you can rest assured that your data will be secure in the future.
However, you must use a tested and trusted third-party tool like ONERECOVERY. Beyond serving as a solution on how to recover lost saved game data on PS5, you can use this tool for many other functions, including lost desktop file recovery.
FAQs about PS5 Game Data
If you still have many questions about the PS5 game data, the following FAQs may be helpful for you.
How to Delete Game Data on PS5
On how to delete game data on PS5, go to the Game Library. Select the game you wish to delete its data – click the "Options" button – press "Delete". Finally, click "Confirm" to approve the game data deletion.
Why PS4 Saved Data is Not Showing on PS5
For PS4 saved data not showing on PS5, the probable cause may be incompatible formats or improper upload to the cloud. To stop this, ensure your PS4 data is uploaded to the cloud properly and use the same PlayStation Network account on both consoles for easy access.
How to Transfer PS4 Data to PS5
This can be done through 3 methods: using PS Plus cloud storage, a compatible USB drive, or a LAN cable connection. Upload your PS4 data to the cloud on PS4 and download it on PS5. You can also transfer directly using a USB drive or LAN cable between the consoles.